The end of the year is when most flexible spending, health savings, and insurance benefits expire and we'd like to give you a friendly reminder that it's a good time to come in for your dental visit.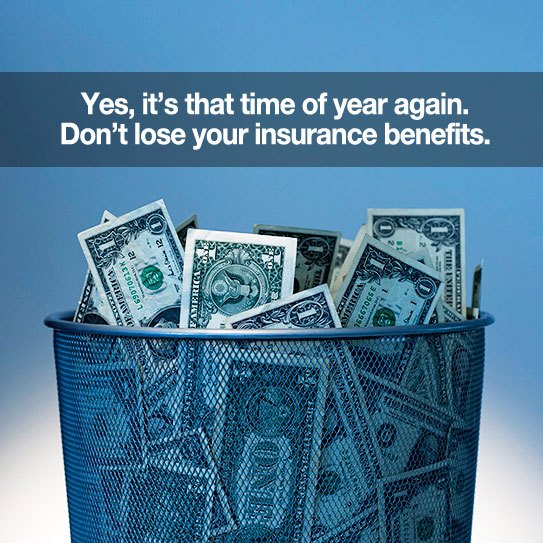 In most cases you will "lose" the money you have set aside if you do not use it before the end of the year. Check the print in your policy for further details. Here is a list of our currently accepted dental insurances.
A Flexible Spending Account (also known as a flexible spending arrangement) is a special account you put money into that you use to pay for certain out-of-pocket health care costs. You don not have to pay taxes on this money. You can use your Flexible Spending Account towards existing dental bills from the current year or towards treatment that will be completed now until the end of the year.